ADVANTAGES
• Located at the entrance of the zone
• 750m2,
• Possibility to isolate it from the zone,
• Direct access from the road and interior parking
• Possibility the welcome the association of the former civilian personnel of the American era, and if it were created, the association of the former 517e RT
THE PROBLEMS
• Asbestos removal,
• Up to standard (especially electric) to welcome the public,
• The set up of a heating system, independent from the general circuit which will disappear,
• The isolation of the building, essential if the solution of heating by an heat pump is restrained,
• The removal of wooden joinery by the implementation of security glass as well as griddle on certain windows,
• The realization of diverse networks to disconnect the building from dependent installations of the camp (water, electricity, telephone, used water,…),
• The realization of fences to make all, the building and parking, independent from other routes of the camp.
THE PLAN OF THE ACTUAL BUILDING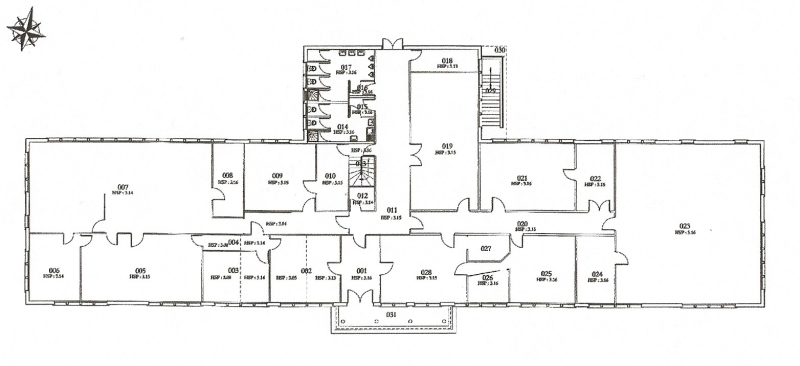 THE PROJECT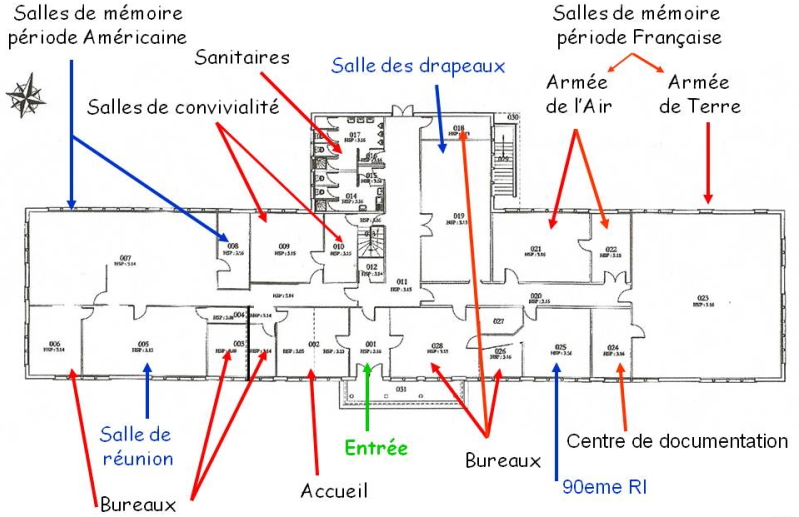 Translation : Laëtitia DESROCHES
THE SITE MEETING
First site meeting with the CAPEB on July 26, 2012 (business leaders discover the site).
---
---
Second site meeting with a company manager on September 28, 2012.
---
---
Working meeting at the CAPEB offices on November 7, 2012.
---
---
New site meeting with business leaders of the CAPEB on November 14, 2012.