Remember, at the end of May 2022, a hailstorm damaged the roof of the "la maison départementale de la mémoire militaire" on the "La Martinerie" site.


After filing the claim with our insurance, searching for a roofer (thanks to Jean-François Piaulet for his reactivity), the visit of the expert, the emergency intervention of our volunteers, (in particular Bruno, who spent a full day on the roof to plug the hundreds of holes - some of them the size of tennis balls), the saving of all the flags and uniforms, the final approval from the insurance company… the repair of the roof has just been completed. We still have to repaint the classroom and change the ceiling tiles.
Thank you to all the volunteers and to all the companies that intervened, Kalium from Issoudun and "le bois au naturel" from Montierchaume.
Click on images to enlarge
Photos credit: Jean-Jacques Bérenguier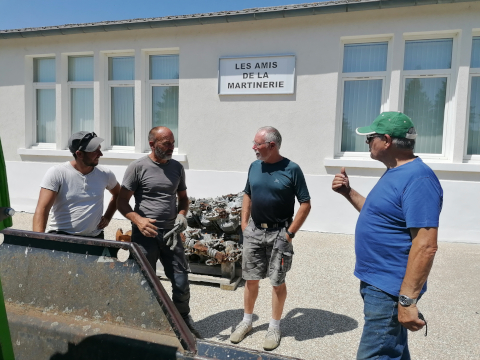 Meeting of the roofers and the volunteers before intervention
---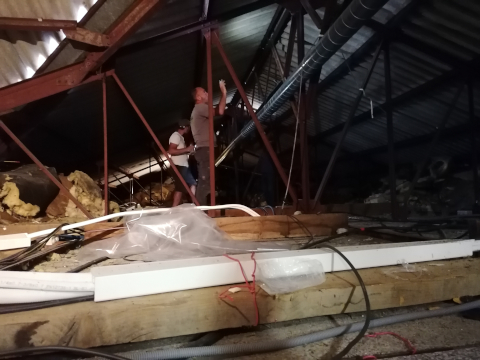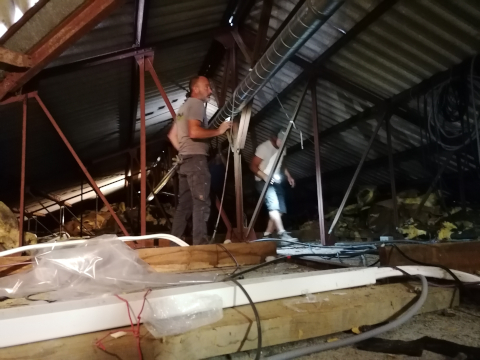 Inspection of the roof to identify cracks
---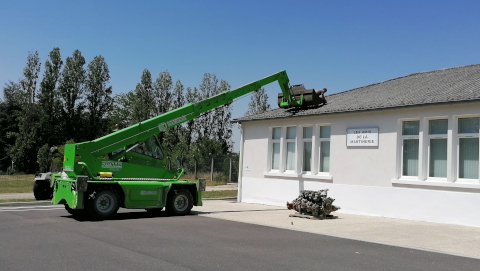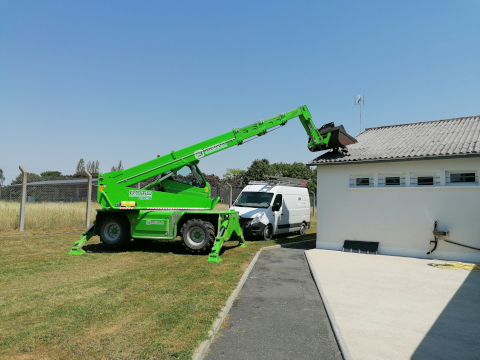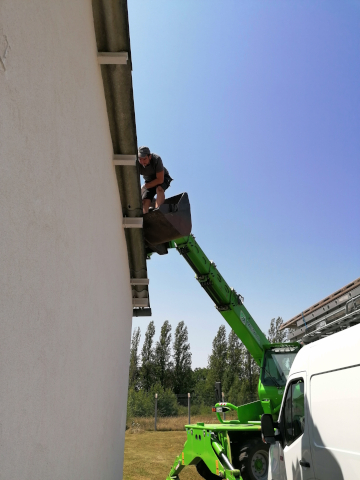 Roofers in action